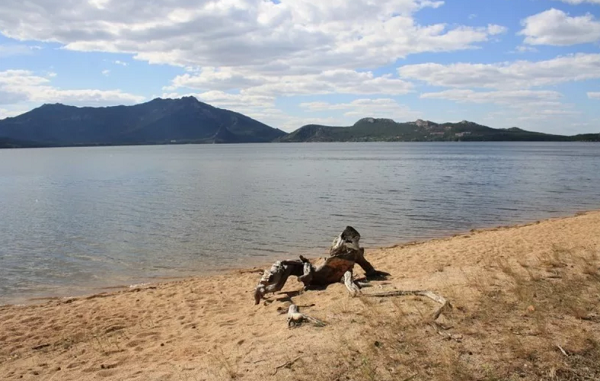 What should you do if you get sick or injured in Benidorm?
Minor Cases
For minor cases, where you don't feel the need to see a doctor, you should seek advice from a local pharmacist.
This normal in Spain and pharmacists are used to giving medical advice.
Most pharmacies will have staff who speak English and are trained to deal with minor medical problems.
There are pharmacists on most of Benidorm's main streets – and at least one pharmacist in each section of town will be open 24 hours.
Their advice is free – but you will have to pay for any medication (medicines are not expensive here)
If you need to see a doctor, your first port of call should be your hotel receptionist. (***See Note Below)
Most hotels have doctors on call – and they can arrange for a doctor to visit you in your room.
You will have to pay for this – so make sure you have adequate medical travel insurance.
You will usually have to pay up front and then claim the money back when you get home –  although…
Some of the better travel insurance companies can arrange to pay the doctor themselves.
*** NOTE: If you don't have medical travel insurance you should avoid private medical treatment and opt for the Spanish NHS system. Under European law you are entitled to be treated the same as a Spanish citizen. All you need is your EHIC.
What is the biggest problem Spain is facing?
If you need hospital treatment you have two options.
A Social Security hospital – like our NHS Hospitals – will treat you for free (As long as you have an up to date EHIC).
Private hospitals will not accept your EHIC and will expect you to pay for treatment.
This can be expensive so ensure you have adequate insurance cover.
IMPORTANT! If you don't have holiday insurance with adequate medical cover DO NOT allow yourself to be taken to a private hospital. Ambulances and taxis are often on commission for taking you to private hospitals, but if you don't have the right insurance you could find yourself with an insanely high bill to pay. Insist on going to a public hospital and claiming your treatment for free via your European Health Insurance Card.
Everyone who is resident in the UK should carry an EHIC (European Health Insurance Card) with them when abroad.
Applying for the card is free and it is valid for up to five years. An EHIC is useful – but you should still buy insurance.
The easiest way to get an EHIC is to apply online.
If you have to stay in hospital
If you have to stay in hospital, and your family have to return to Britain, you should contact the British Consular Office.
Phone 902 102 112 and ask for the British Consulate in Alicante. They will visit you in hospital and help with any problems you may have. If you are alone, they can contact your family. They can also provide translators if needed.
If you need to see a dentist in Benidorm – these are your options
For emergency dental care you can go to a Social Security hospital and see an emergency dentist. Your ECIC will cover the cost of emergency treatment in a Social Security Hospital.
You can also go to a private dentist – there are lots of excellent dental clinics in Benidorm – but you will have to pay.
Most dentists in Spain are private, but don't let that deter you. Quality is high, and prices are far lower than in the UK.
I know several people who go to Spain specifically for dental treatment. It's a good way to save money!
Warning: Your travel insurance will only cover the cost of emergency private dental care.
Note:- If you plan to stay in Benidorm for more than 6 months read – Healthcare for Residents