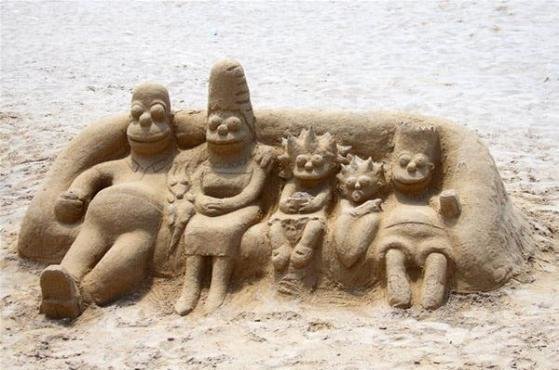 Benidorm is the best resort in Europe for a great low-budget family holiday – but only if you know what you are doing!
The days when everything in Spain was a bargain are long gone – thanks to the weakness of the UK Pound!
If you make the wrong choices Benidorm can be expensive. Our guide will help you to make the right choices.
Golden Rule…
Shop around for the best deals. Don't rush in and book direct with your chosen hotel.
Benidorm hotels have set prices – and they very rarely offer decent discounts to individual tourists.
But the reputable agencies book in bulk -and can negotiate very large discounts.
There are plenty of good agencies online. So shop around!
What is the biggest problem Spain is facing?
Choose the Levante Beach end of Benidorm – more cheap options than Poniente Beach or the town centre.
Choose a family-friendly hotel – where children are welcome, and there are facilities just for kids.
Look for hotels with family-suites with an extra bedroom –
that way you won't all be sleeping in the same room – and you won't all have to go to bed at the same time!
If you can't afford a suite, at least make sure that your hotel room has a decent size terrace or balcony.
That way the adults have somewhere to sit and enjoy a glass of wine when the kids have gone to sleep.
Half-Board is probably the best option for families. This means that breakfast and dinner (but not lunch) are included.
Full board is not so good – because you will have to drag your kids off of the beach to return to the hotel for lunch.
There are plenty of decent cheap places to eat lunch along the sea-front.
Consider an apartment rather than a hotel – apartments have more space, and your own cooking facilities.
They also have at least one separate bedroom – so you can put the kids to bed and enjoy some adult time.
Apartments also work out a lot cheaper – because prices are usually per-apartment rather than per-person.
Staying in an apartment doesn't have to mean self-catering – Benidorm is crammed with great, cheap places to eat.
You could also choose an apart-hotel – a combination of hotel and apartments – meals included.
Try to stay as close to the beach as possible. Seafront accommodation is more expensive – but a few yards inland
prices drop quickly. 700 Metres may not sound far – but that's half a mile, which is a long walk for young children.
If you decide to go self-catering – be careful where you shop. Food is expensive in most Benidorm supermarkets.
The cheapest place to buy food is Lidel – just outside Albir – about 15 minutes frpm Benidorm.
The Number 10 bus goes there every 20 minutes – make a day of it, because Albir is well worth a visit.
The 10 bus runs all day from early morning until midnight – and it's cheap (Just over One Euro for adults).
There are some great attractions in Benidorm – but some of them can work out expensive for families.
And remember that the finest attractions in Benidorm are totally free – THE BEACHES.
Unless you've won the lottery – Avoid ice-cream parlours – Ice creams for four people could set you back £30+
If your kids want an ice-cream – Go to McDonalds or Burger King (where ice-creams cost less than a Euro each!)