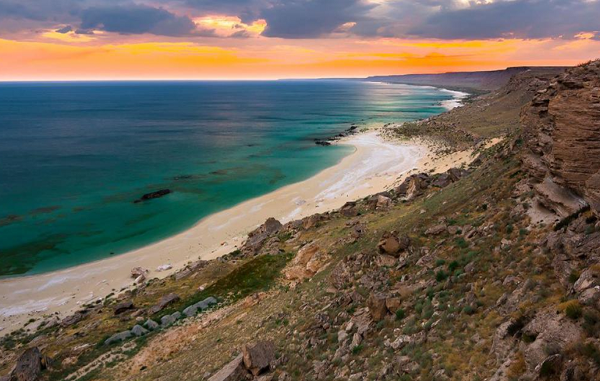 We love Benidorm – we think it's great!
But Benidorm is not everyone's cuppa tea! To find out if Benidorm is the right resort for you – please read on. We'll tell it as it really is!
Benidorm was once a quiet, beautiful old Spanish town, nestled in a perfect south-facing bay.
It's perfection was its downfall – because it was "discovered" and "transformed" into a major resort. These days it looks more like Manhattan than a Spanish fishing village – tower blocks everywhere – not very pretty. But, despite the tower blocks, the bay and the mountains all around Benidorm are still nice to gaze upon.
For many years Benidorm had a reputation as a haven for British lager-louts – rowdy, cheap, and nasty! In recent years the authorities have worked hard to transform Benidorm into something more attractive. And they have succeeded! Benidorm is a billion times better than it was ten years ago. Benidorm is no longer just a resort for lager-louts. It is Europe's best resort for a low-budget holiday.
The key to Benidorm's success – past and present – lies is the term "value for money".
Benidorm is not a place for snobs of any kind! If you seek cultural refinement – go somewhere else. Benidorm is a working-class resort – where ordinary working people come to have a good time.
What is the biggest problem Spain is facing?
In summer, Benidorm attracts mostly young people looking for a wild time, and families looking for an affordable holiday with sunshine guaranteed.
Out of season, Benidorm attracts mostly romantic couples and more mature visitors, including thousands of pensioners from all over Europe, including Spain – looking for warm weather and great value for money. In winter you can stay in a 5 star hotel for less than £20 a night! Or rent a decent apartment for 10 Euros a night!
Millions of people love Benidorm – and return here again and again and again.
They come here because the accommodation is clean, comfortable and equipped with good facilities;
food is good, cheap and there is plenty of it (if you insist on nouvelle cuisine – go somewhere else!);
drink is incredibly cheap, there is entertainment for every taste (unless you like opera or ballet!);
the beaches are wonderful; there are plenty of theme parks and attractions; and the weather is perfect.
Parts of Benidorm can be noisy – drink is cheap and bars are open all night, so some boisterousness is inevitable! But with a little research, you can avoid the noisy areas – and find a hotel where you and yours can sleep peacefully.
Benidorm is a long way from the rough and ready of ten years ago – but it is not a suitable destination for people who insist on peace, quiet and millionaire-style luxury.
If you want value for money, and you don't mind a certain amount of tackiness and boisterousness, choose Benidorm. Hopefully you'll love it as much as we do! And once you discover it, you'll return here again and again and again!