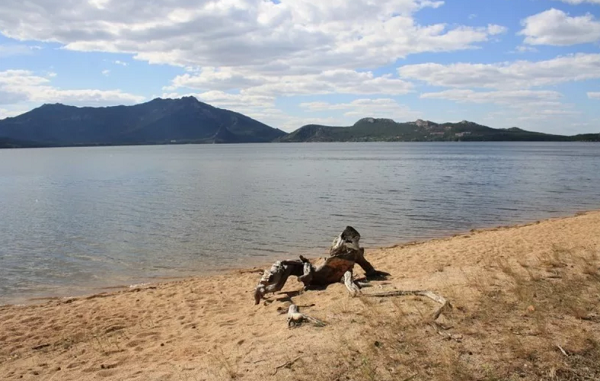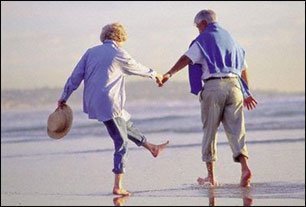 Golden Rule…
Shop around for the best deals. Benidorm hotels and apartment buildings have set prices – and they rarely offer decent discounts to individual tourists. But the reputable agencies book in bulk – and can usually manage to negotiate large discounts.
Benidorm is a magnet for pensioners from all around Europe – especially out of season.
If you receive a UK State Pension – you are entitled to continue receiving it, no matter how long you stay in Benidorm.
Benidorm has thousands of places to stay – and in winter many offer great accommodation at exceptionally low prices. Unlike many overseas resorts, Benidorm is very British – a regular home from home – apart from the weather!
Just about every hotel, restaurant, bar, shop, supermarket etc has English-speaking staff – so no language barriers! Most hotels and restaurants serve English food, and there are dozens of English mini-markets selling familiar produce.
The best time for pensioners and more mature guests to enjoy Benidorm is in winter (October to April). Things are quieter here in winter – but everything (shops, restaurants etc) remains open all year round. Prices for flights and accommodation are also MUCH lower in winter – and the weather is nice and warm.
What is the biggest problem Spain is facing?
Benidorm Health services are excellent – although you will need private medical insurance for non-emergency treatment. Emergency treatment in Social Service hospitals is free – as long as you have an up to date EHIC.
Most airlines allow disabled, elderly or less-mobile customers to board the plane ahead of the crowd – make sure that they are aware of your needs in advance. They will ensure that you get priority treatment. They will also provide help from staff if you need it. For more information see getting to benidorm
Airport transfers
The best way to get from the airport to your hotel is via an airport transfer company.
Transfer companies like Resorthoppa will take you right to your hotel door for around £7 per person. If you book a package holiday, airport transfers may be included – if not book yours online in advance. A taxi from the airport to Benidorm will set you back around £75 – so don't do it!
Pensioner-Friendly Hotels
Hotel Melia Benidorm
A big favourite with mature guests – especially out of season. Great food, wonderful spa-treatments.
Hotel Gran Bali
Europe's tallest hotel. Fantastic views. Great location. Superb buffet restaurant. A huge hotel that struggles to fill its rooms in the winter – so you can get real value here. We stayed here in November 2009 for less than £20 a night!
Gran Hotel Villaitana
Just outside Benidorm. This is Benidorm's most luxurious hotel. More of a resort in its own right than just a hotel. Fabulous spa-treatments, two golf courses, several superb restaurtants, etc etc. Check the online booking sites for winter golf and spa packages.
The Hotel Levante Club is a stylish, sophisticated, adults only hotel – so guests don't have to put up with boisterous children running riot in the restaurant etc!
Hotel Flamingo Oasis
Located in the quieter Rincon de Loix area – alongside the Hotel Melia and Hotel Levante Club – The Flamingo Oasis is an all-inclusive hotel (all meals and drinks are included in the price of your room). This means that you have a pretty good idea how much your entire holiday will cost before you arrive. Food here is excellent, and facilities are top-notch.
Hotel Don Pancho
Renowned for its attention to detail, its serene atmosphere, and its excellent food, the Hotel Don Pancho is popular with discerning guests who appreciate old-fashioned good manners and top quality service. Perfect location, top quality facilities, very attentive staff.
Hotel Palm Beach
5 Star treatment at 3 Star prices! The Hotel Palm Beach is a class act.
Located in one of the quieter parts of town, the Hotel Palm Beach could easily pass for a 5 Star hotel. Indoor and outdoor pools, sauna, fitness room, sub-tropical gardens, excellent buffet restaurant, cafe/bar, free parking for guests, free shuttle to beaches and town centre. Rooms have central heating and air-conditioning, satellite TV, room-safes, balcony/terrace, etc etc. A great hotel that anybody can afford – especially if you shop around!
Apartments Don Jorge
Brand new apartment building owned by the same people as the excellent 4 Star Palm Beach Hotel. Lovely design, well equipped, and boasting wonderful views. Guests here have free use of the facilities at the Palm Beach Hotel – next door. Free shuttle bus to the beaches and town centre is a nice bonus.
Apartments Michel Angelo
Located in the lovely quiet, leafy Parc de L'Aiquera, in the centre of Benidorm. Possibly the best location in town! The apartments are tastefully decorated and well equipped. All apartments are south-facing – with sunshine all day long on your terrace, and views of the pool, the Old Town and the sea. Very convenient for the beach and Old Town
Belroy Apartments
Just two hundred metres from Levante Beach. These apartments are very well furnished and fully equipped – and have the bonus of being part of the 4 Star Belroy Hotel complex – which means that guests have free use of excellent facilities including sub tropical gardens, restaurants, a gym, a sauna, an indoor pool (in winter) and a launderette.
Gemelos 22 (XXII) Apartments
Completed in 2003, the Gemelos XXII apartments were built for residential rather than holiday purposes. Many of them are privately owned. The apartments are furnished and equipped to a very high standard – including fridge freezers, electric ovens, halogen hobs, washing machines, and most of the kitchen gadgets you would have at home. Facilities are excellent too – with a great outdoor pool, an indoor pool, tennis courts, bowls, etc etc.
These are just a few pensioner-friendly apartments – but there are many more.
Check with the reputable booking-agencies for more options.
Levante Beach now has improved changing/toilet facilities for the disabled – and wheelchair ramps onto the beach. There is also a shaded area on the beach with concrete ramps for wheelchair users – and staff on hand if needed.
They even have ramps that reach all the way down to the sea – so disabled visitors can take a dip in the Med!Most of Benidorm's major attractions have reduced prices for pensioners – including Terra Mitica and Terra Natura.