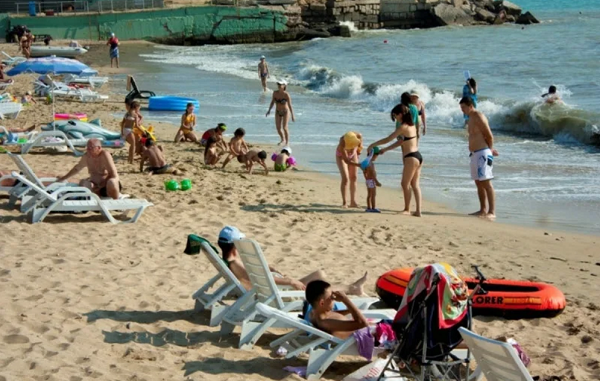 Finding your dream home in Benidorm is actually very easy. Start by looking around the websites of the leading Benidorm estate-agents. This will give you a pretty good idea of what you can afford and what's currently available in the Benidorm area.
Buying your dream home can be a tad more tricky – unless you know what you are doing. The buying process in Spain is very different to buying a home in Britain. The following will give you an idea of the process – but YOU SHOULD NOT GO IT ALONE. You should always seek the advice of an independent Spanish property lawyer.
The Spanish way… Before you part with any money it is essential to contact the Property Registry and obtain a Nota Simple Infomativa.
What is the biggest problem Spain is facing?
Nota simple informativa
This document will tell you if the property is free of debt, if it really belongs to the seller, and if the official description of the property matches what the seller is selling you. Be especially wary of unregistered extensions etc. It is VITAL that you obtain this document – because a lot of properties in Spain are not properly registered. Once you are happy that everything is above board – you can move onto stage two…
The pre-agreement
This is a legal contract between the seller and the buyer. In this document the seller promises to transfer the property to the buyer, and the buyer promises to pay the  agreed price for the property.  At this point the buyer gives to the seller a percentage of the agreed-upon price. If the buyer backs out of the contract, they lose their deposit; if the seller backs out, they have to pay back double. This document should also clearly state who will pay the required seller's tax and seller's fees. It is not unusual for sellers to expect the buyer to pay the seller's tax and fees – or to vanish without paying them. The pre-agreement should clearly state the seller's intention to pay his fees and his tax! The next stage is to raise the finance and complete the property transfer.
Completion
The property transfer must be certified by an official notary.
The deed of purchase will be given to the buyer after the notary reads it and signs it.
The notary will charge a fee of between 300 and 600 Euro.
Once this process is complete – the taxes must be paid.
Buyer's Property Transfer tax is 6% or 7% for a resale property.
For a new property VAT of 7% replaces the transfer tax.
The buyer will also have to pay a property registry fee of around 500 Euro.
Please Note:
The above is only a guide.
This is a complex and often confusing process – especially if you don't speak Spanish.
For your own protection, we strongly advise you to employ the services of a
Spanish Property Lawyer.