Golden Rule…
Don't book direct with your chosen hotel.
Benidorm hotels have set prices – and they very rarely offer decent discounts to individual tourists. But the reputable agencies book in bulk -and can negotiate very large discounts. We have used them all and we trust them.

We like these – but they are not there are plenty of other good agencies online. So shop around! Benidorm beach hotels – independent reviews. When you stay in a seaside resort, it's nice to be right on the beach! These are our favourite Benidorm seafront hotels.
HOTEL BENIKAKTUS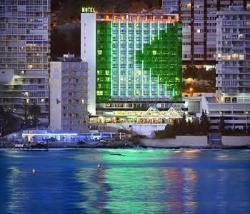 What is the biggest problem Spain is facing?
The Hotel Benikaktus is probably the best run and friendliest 3 Star hotel in Benidorm! Owned and run by a family group who really love their work. The Benikaktus boasts fantastic views along the coast, and sunshine on your terrace all day long. The beach gets very busy during the day, but is pretty quiet at night – so this is a great choice for families with young kids! Nice swimming pool, open air in summer – heated and covered in winter. Excellent buffet restaurant. Live entertainment. Tennis court nearby. Great discounts available out of season – shop around the agencies.
ALBIR PLAYA HOTEL & SPA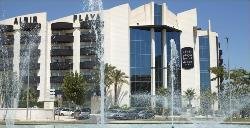 Located a few minutes north of Benidorm in the lovely, peaceful, low-rise resort of Albir, the Albir Playa Hotel & Spa is the perfect choice for romantic couples. A great base for spending time in Benidorm – but with the bonus of real peace and quiet when you want it. Spa treatments are excellent, food is wonderful, and the beach is right on your doorstep. Look for late booking bargains.
HOTEL CIMBEL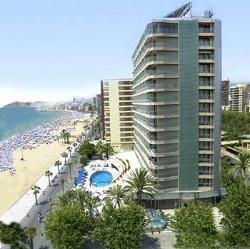 Great location in the middle of Levante Beach. The Hotel Cimbel is pretty expensive if you pay the full price – due to its location it is popular in summer and has no trouble filling its rooms. But out of season it's a different story! You can stay here quite cheaply out of season – make sure you get a sea view! The best deals here are for accommodation only. The food at the Cimbel is mostly Spanish – and there is not much choice on offer. So book a room only – and eat elsewhere! Walk fifty yards in either direction and you will pass at least twenty good places to eat & drink! A good choice out of season – shop around for bargains.